We are Red Deer's Friendliest Saskatoon U-Pick
The 2023 Saskatoon Season has come to a close. Sign up to our newsletter to stay in the loop when we open again in 2024.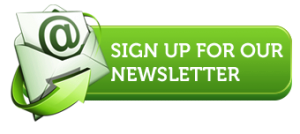 Please kindly follow our guidelines when you visit.
Bring along your own picking container or purchase a pail for $2.50 ea.
Children are welcome but must remain with an adult.
Kindly do not gather or loiter anywhere on the farm, you are here to pick with a purpose.
No pets allowed.
Do not bring in any food or snacks.
Remember to bring your hat, mosquito spray, and water bottle to stay hydrated and comfortable.
Pickers are required to depart the picking patch before closing hour.
About Saskatoons Red Deer:
We are proud to share that our Saskatoon farm has approximately 1000 Bushes producing 4000-7000 pounds a year (depending if mother nature allows & weather is co-operative).
We have Northline Saskatoon Bushes. The berries are bigger than wild Saskatoon berries, and our customers, family and friends all love them!
Saskatoon berries are a traditional berry that have been growing in Alberta for over 100 years. They are high fibre, very nutritional berry which freezes easily and is used in health shakes, breads, baking, on pancakes, in fruit salads, made into pies, jam, syrup and can be used in our diet in many many ways all year around.
Henk & Jozien Angenent
Your Saskatoon Growers
Red Deer, Alberta